For over 30 years, the National Inventors Hall of Fame® (NIHF) has inspired millions of children through its flagship summer program, Camp Invention®. Available in both at-home and in-person formats, the weeklong program is led by certified educators and teaches children in grades K-6 how to cultivate the mindset of an innovator.
Each year, our education team works together with NIHF Inductees to create a brand-new STEM curriculum for students to enjoy that embraces hands-on learning. In our 2021 program, Recharge, campers will build confidence and work together to take on four exciting challenges, constructing their own inventions to solve real-world problems.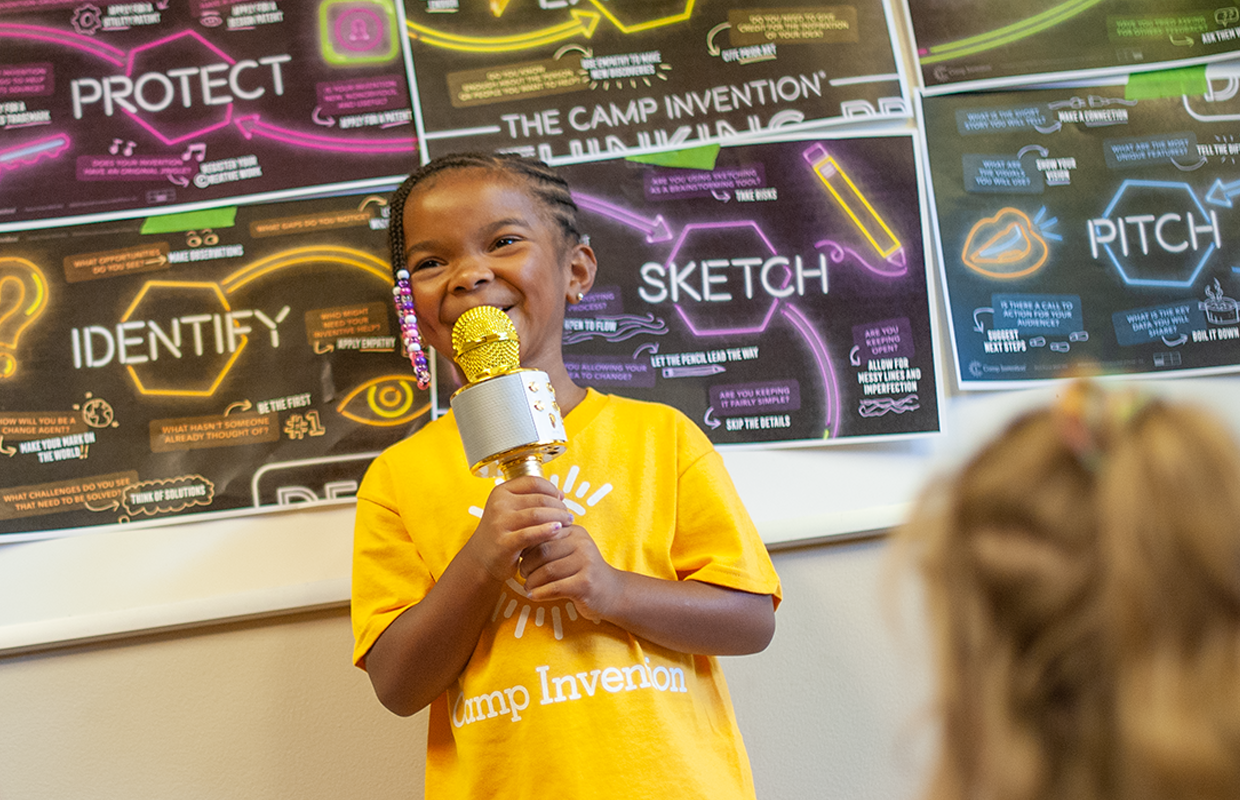 Open Mic™
Children receive their very own wireless microphone, which they can use to not just amplify, but to transform their voices in fun ways. Taking their microphones apart, they discover how it works and explore all its parts to find inspiration for building their own invention. Using powerful pitch skills, they then have the opportunity to promote their incredible creation.
---
Spots are filling up fast, so visit Camp Invention online or call 800-968-4332 to learn more and secure your summer camp plans today!
Use promo code CIFUN25 to save $25 (expires 5/26)
---


Duck Chuck™
Campers explore the power of physics while launching rubber ducks to famous landmarks around the world. By collecting "quack coins," they are able to buy materials for their Duck Chucking Devices and throughout the week, improve on their design through the process of prototyping. After their final modifications are complete, they then create unique advertising to promote their work.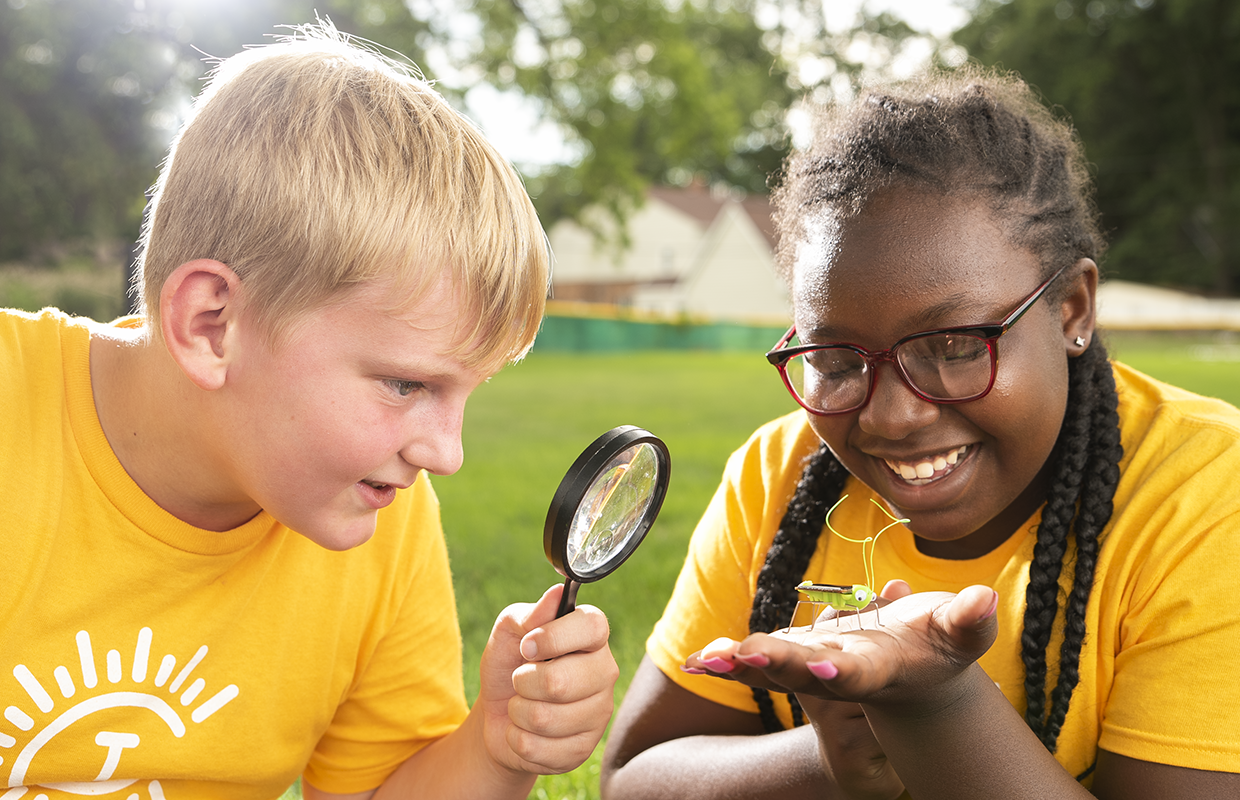 SolarBot™
Children build and adopt their own solar-powered cricket and experience their creature's point of view as they build habitats, cricket-inspired inventions, and protective gear to outsmart predators. Throughout the week, they learn how crickets create sound and inspired by this discovery, construct musical instruments to compete in a grand finale Chirp Off!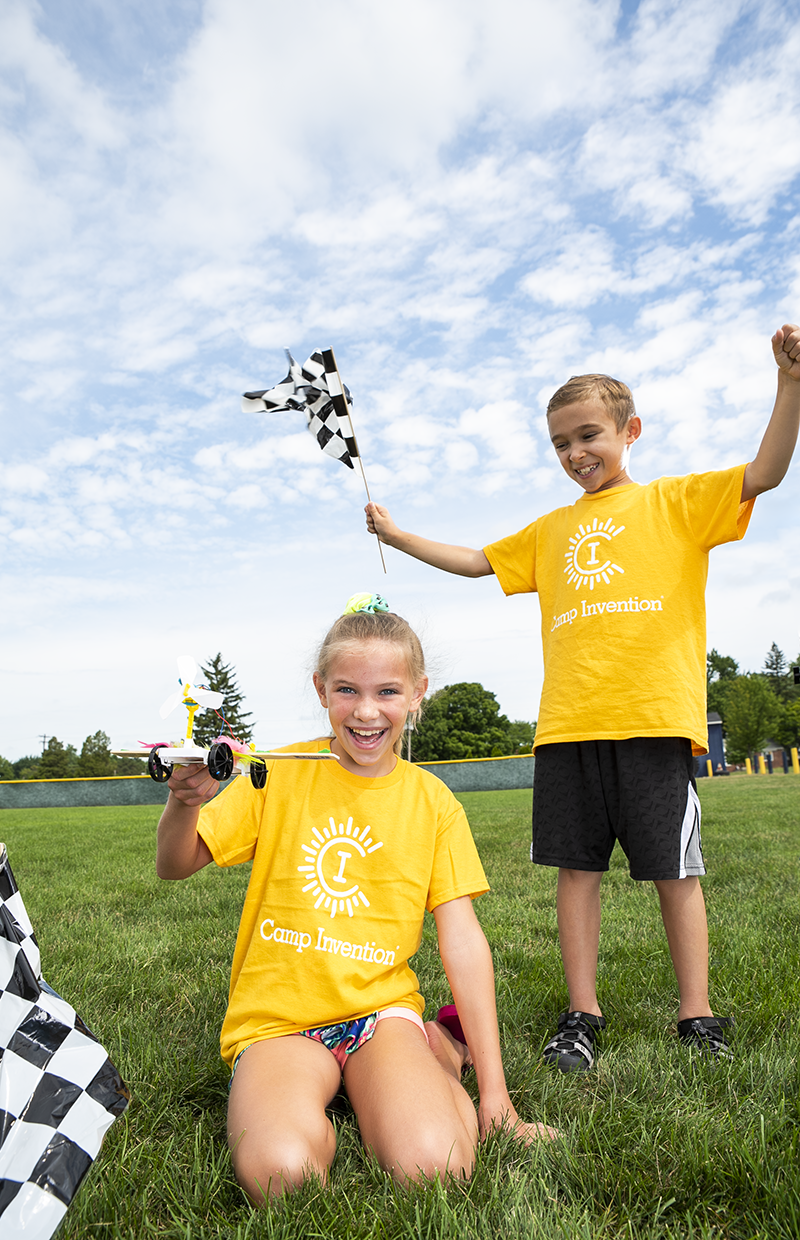 Road Rally™
Campers start their engines and apply nature-based discoveries to design their own unique morphing vehicle. Each day campers design, construct, and test both propeller-operated and pulley-operated versions of their vehicle to explore its capabilities on land. This activity culminates in a Super Road Rally that tests their vehicle's speed morphing abilities.
Our peace of mind promise
Not sure if you'll want an in-person or at-home experience this summer? No problem! With our new Peace of Mind Promise, you can sign up for camp today and switch your format choice up to six weeks before camp starts.
Registration information
Spots are filling up fast, so visit www.invent.org/camp or call 800-968-4332 to learn more and secure your summer camp plans today! Use promo code CIFUN25 to save $25 (expires 5/26).